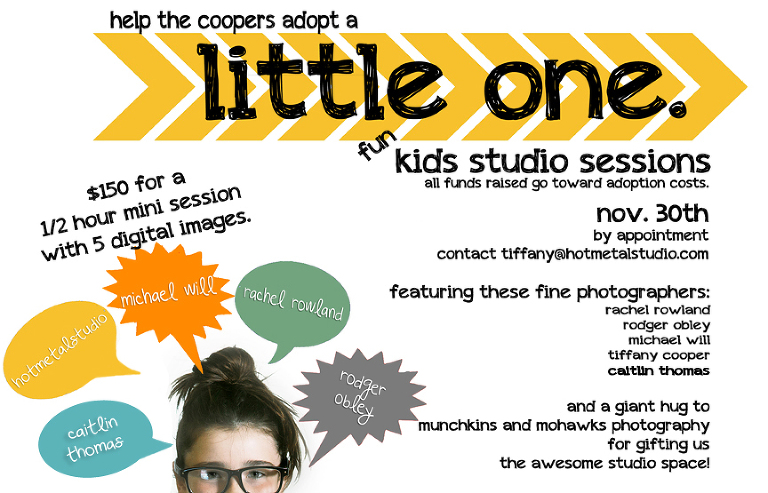 Hey friend!
We're asking a favor of you.
We've always known that we wanted to adopt a child.  We have gotten some crazy reactions from people over the years about adoption, but it seems crazy for us NOT to adopt.
There are so many kids, right here in Pittsburgh, who don't have a home.
Adoption is such a daunting task to undertake,  and  crazy expensive.
this is the part where you come in.  Book a shoot on November 30th and the whole session fee will go strait to our adoption costs!
the shoots will be at the munchkins and Mohawks studio, on the north side.
We've got some awesome-sauce photographers helping us out with this,
just wait till you meet them.

Thanks bunches,
Jonathan, Tiffany, Scarlett, & Clementine