yup, you heard me karl barks (the dog)
i love dogs with people names!
cristina and ron were great right off the bat,
we had them jump right into some snuggling
outside whole foods and they totally rocked it.  -tif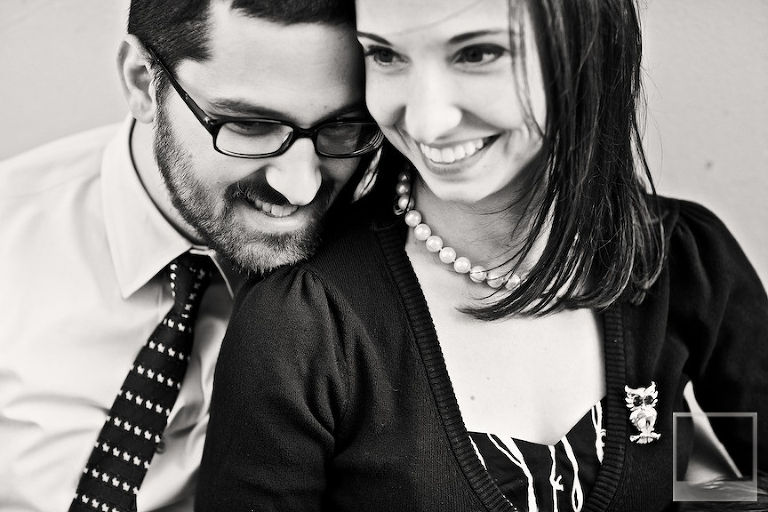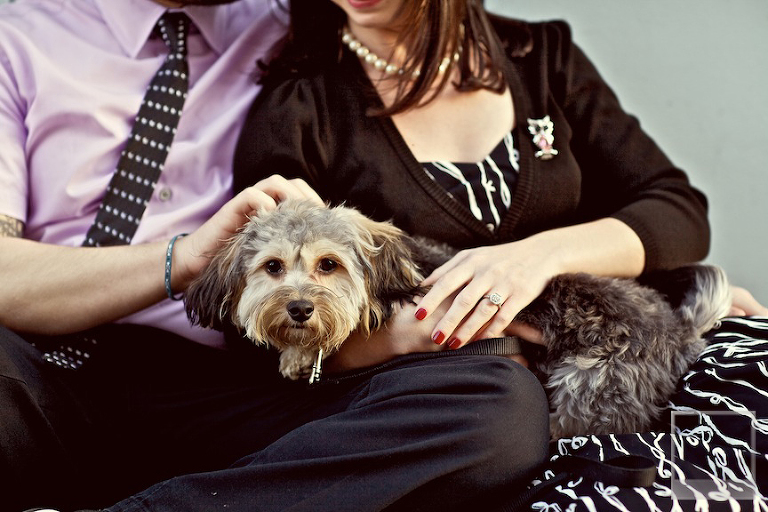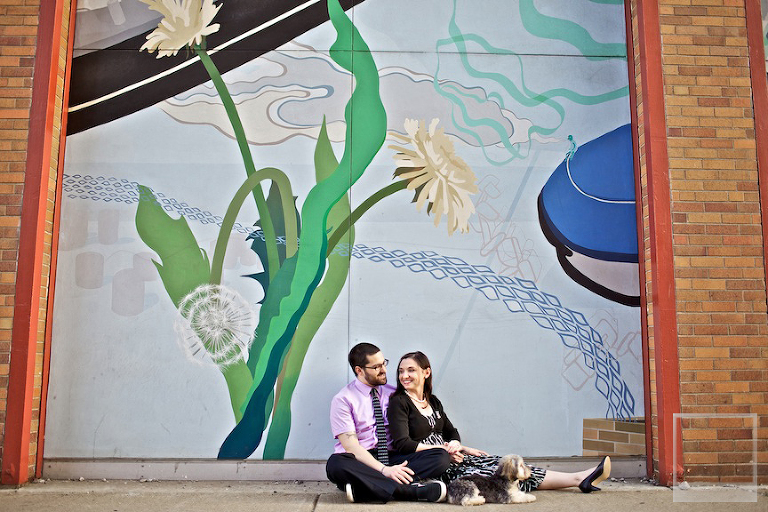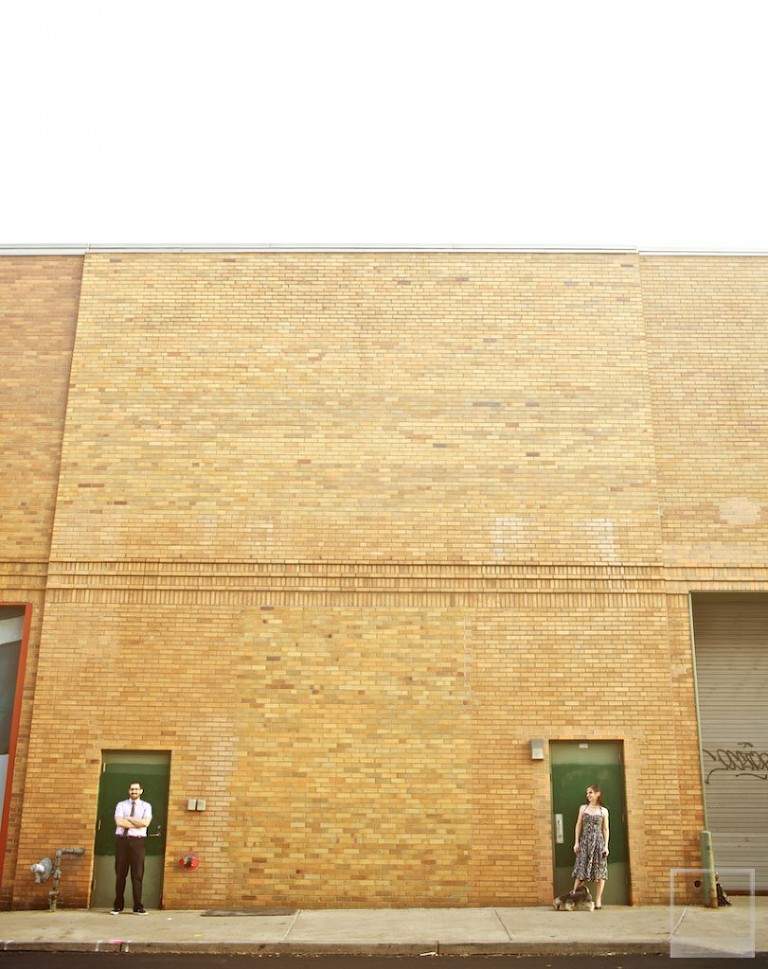 nice! i didn't even see you take this one.  – jonathan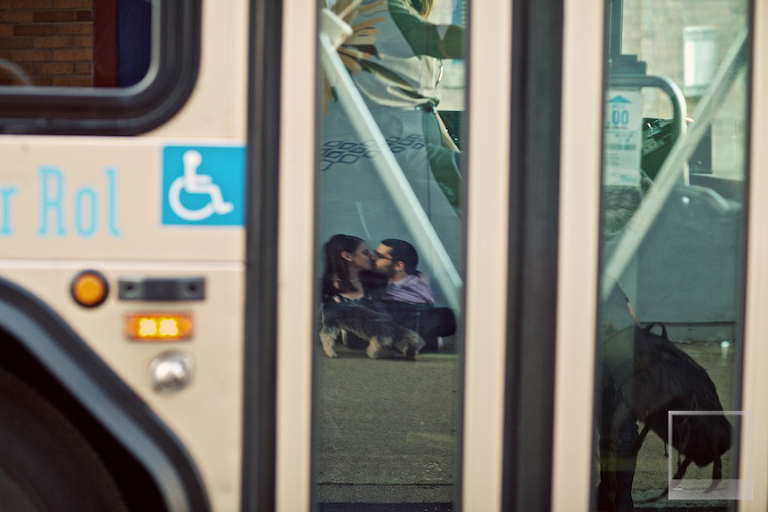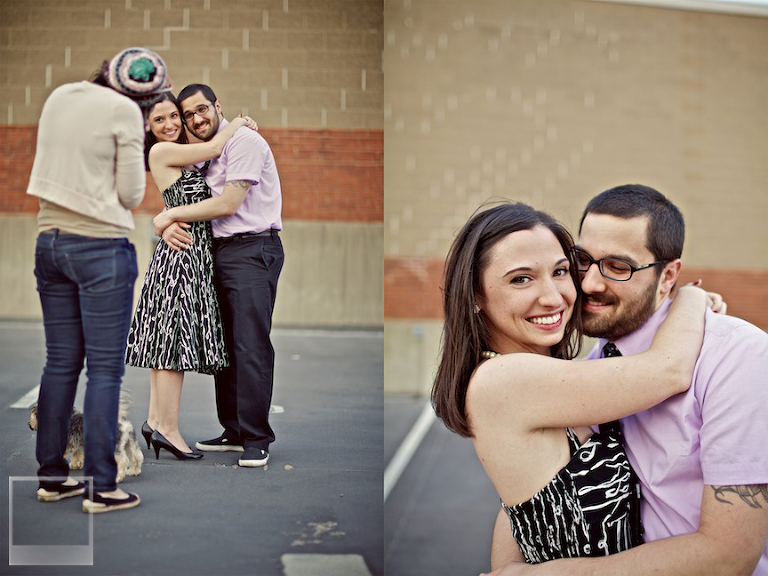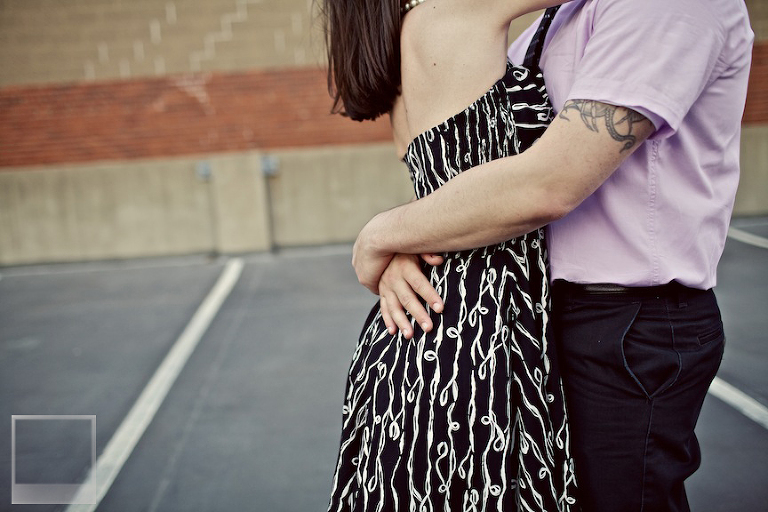 i loved mr. barks.  i don't love a lot of dogs.
but this one was fluffy and soft like a really fluffy and soft thing.
( i couldn't come up with funny comparison for a soft fluffy thing)  – jonathan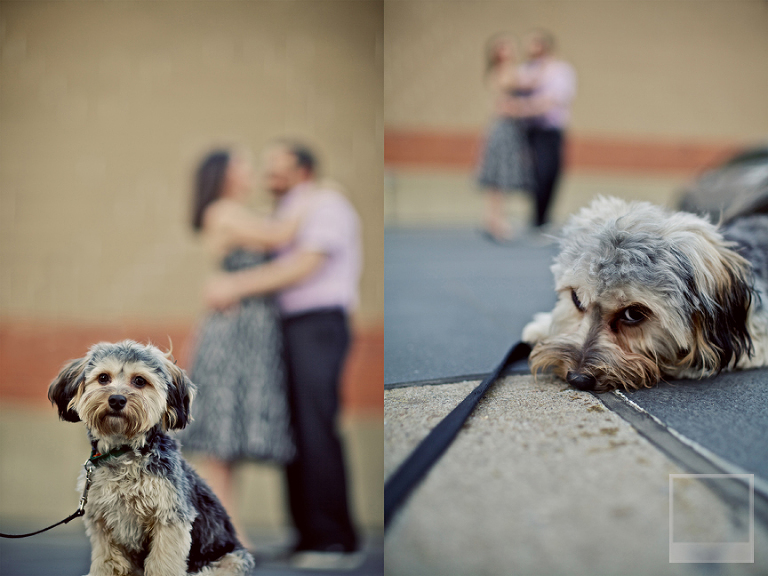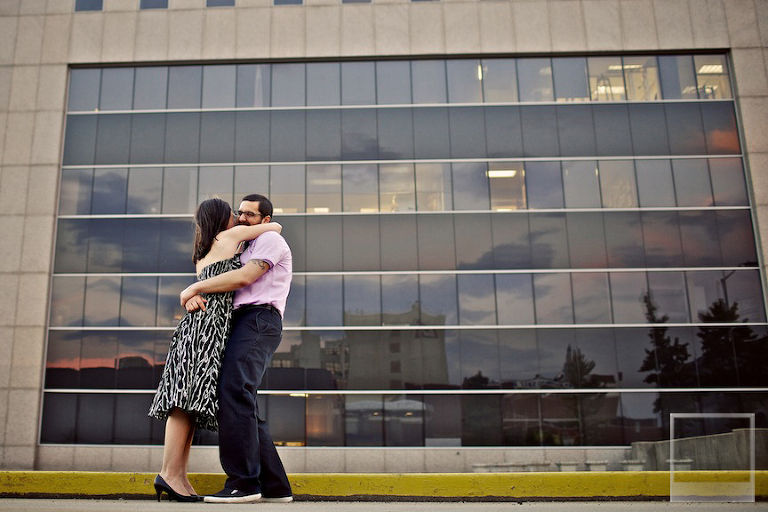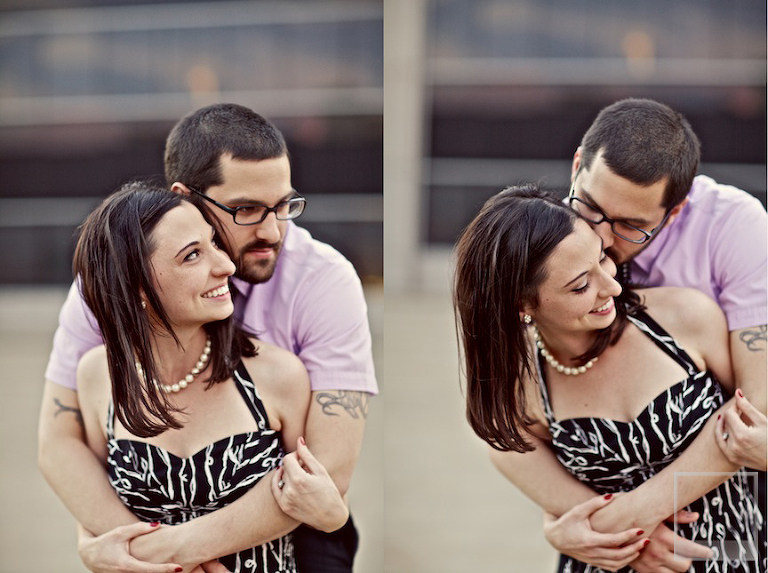 christina you look great,
thanks you for that!  -tif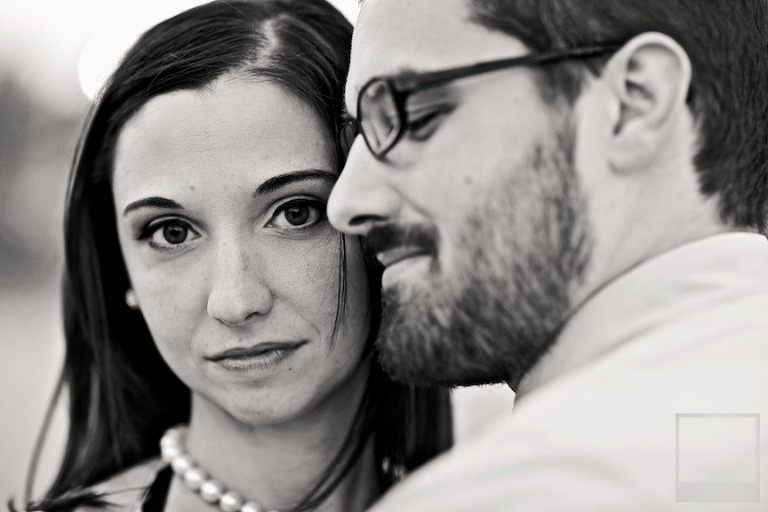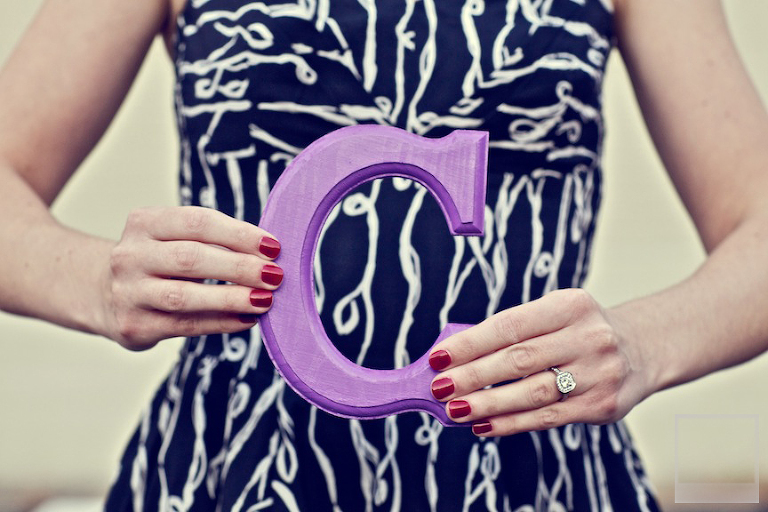 check out that doggy tie.
super cool.  -tif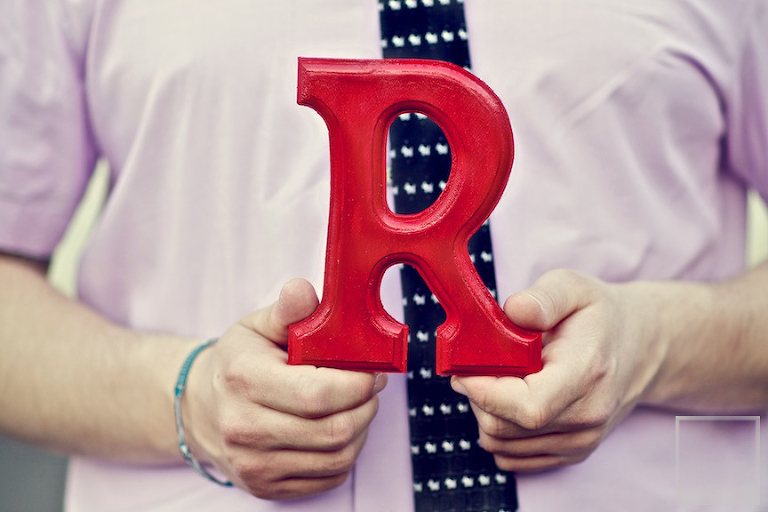 ha ha, sometimes karl wasn't invited to be in the shot.  -tif
but my underwear is often invited to the shoot. – jonathan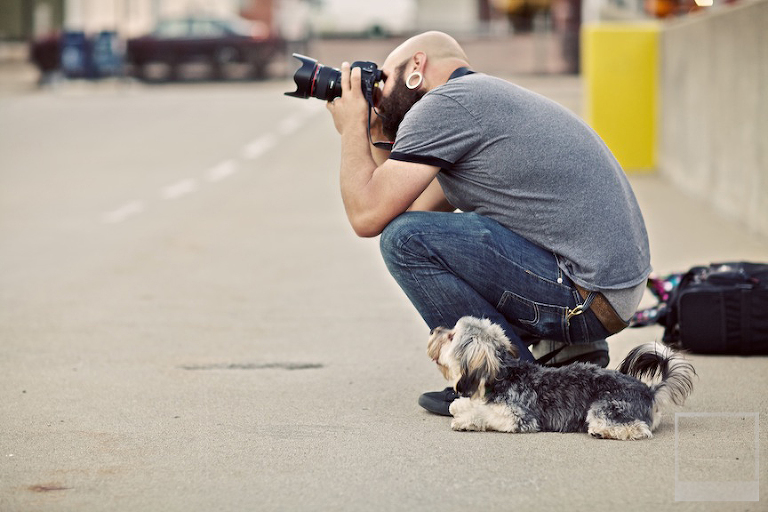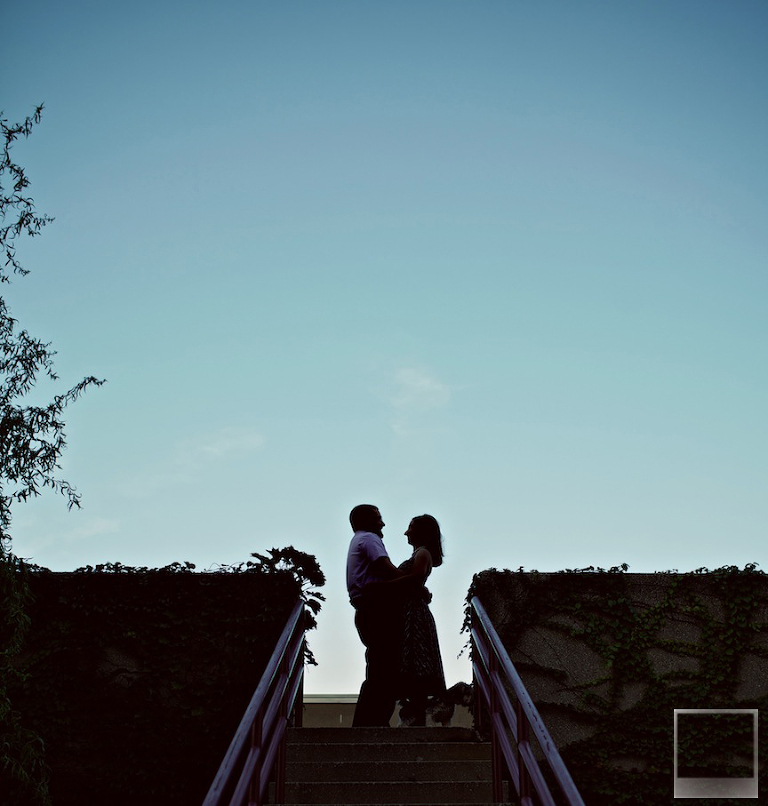 cristina and ron looked so great in front of the sign for kelly's,
and it's one of their favorite places.  -tif
i'm glad we haven't killed or seriously maimed anyone on a shoot yet.
the key word being "seriously" :) – jonathan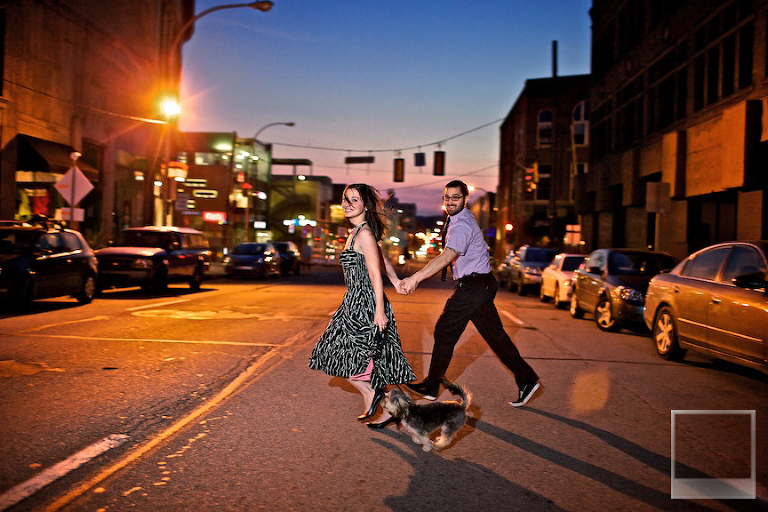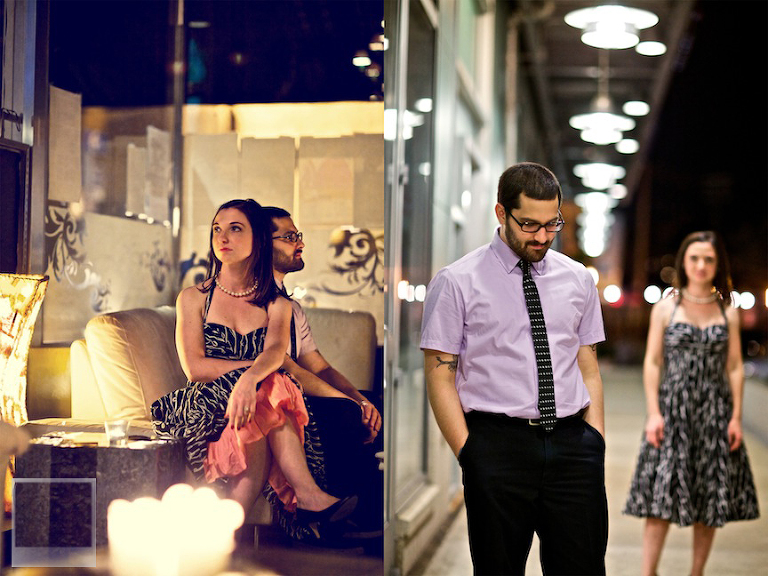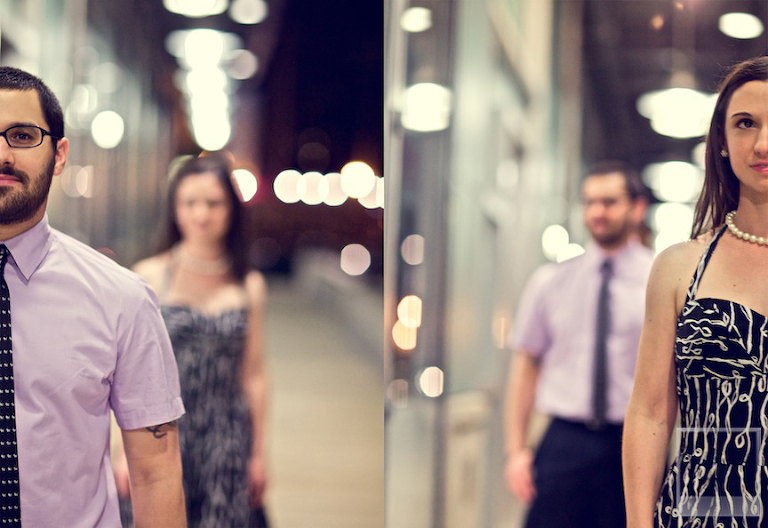 does anybody know about this place?
it says we really serve waffles on the door….
but I've never seen it open?
are they good waffles?  -tif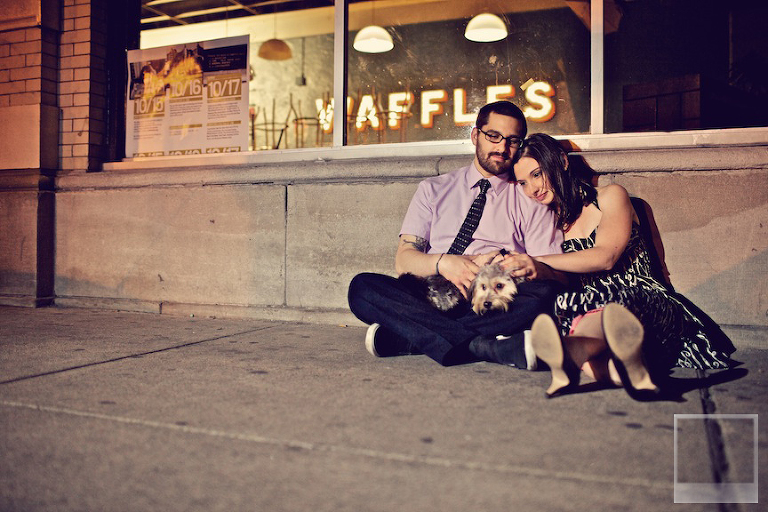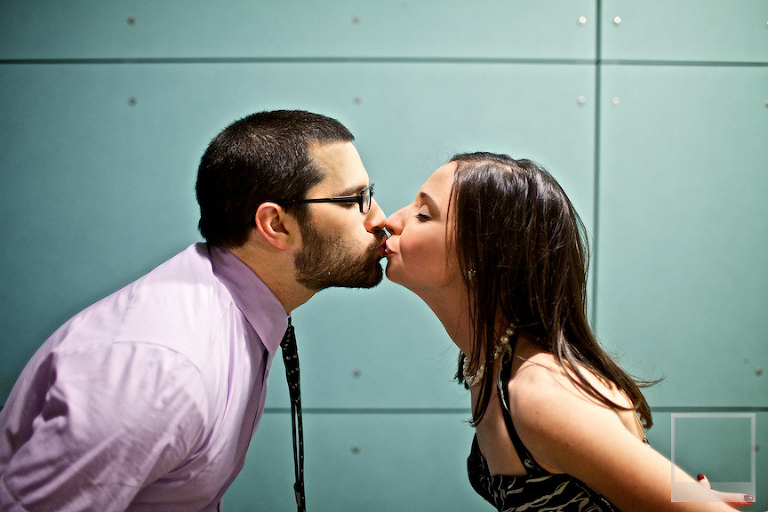 you two are awesome.  i hope we cross paths at whole foods or something some time.
you should come check our church out when we put one in the east end of Pittsburgh. – jonathan